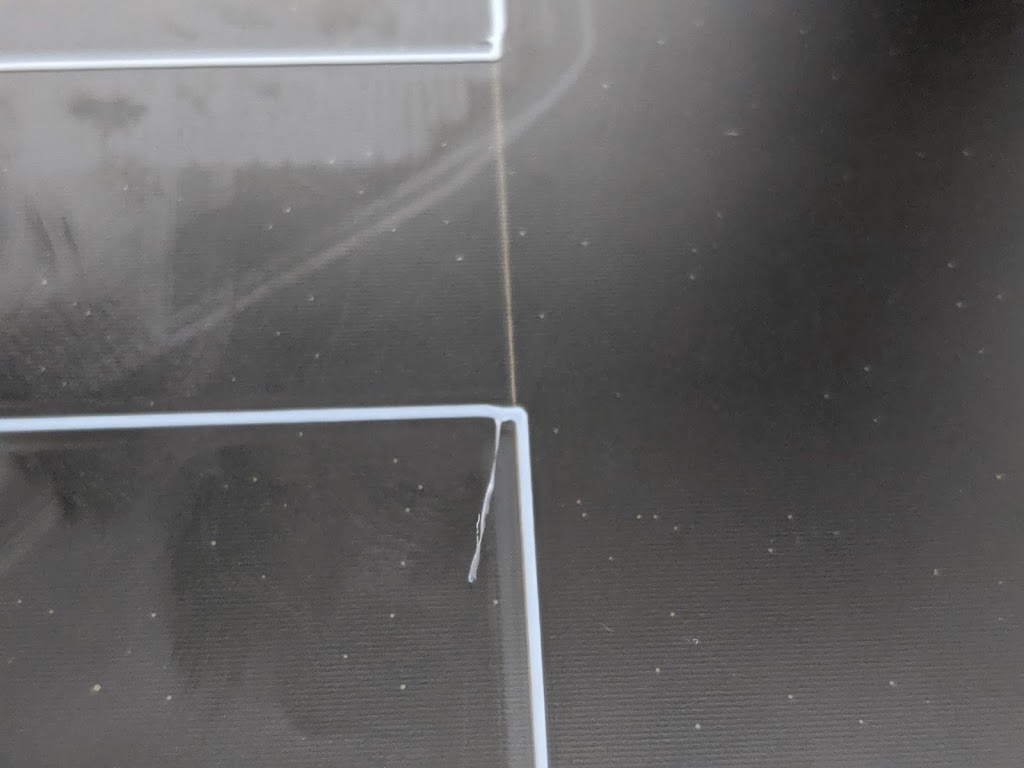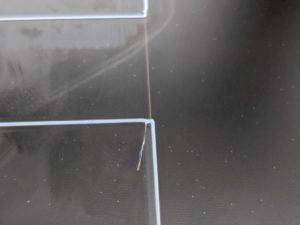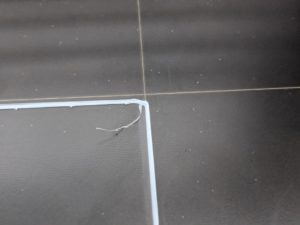 I've been generating a lot of print failures.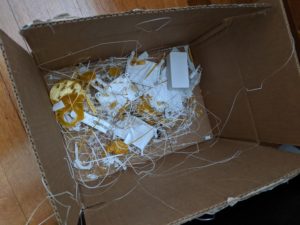 Mostly they show up on the first layer, but some happen much later on.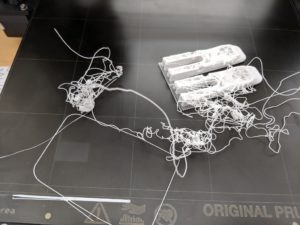 There seem to be some apparently random things going on. The same print will work sometimes and not others.
Squish=0
I repeated the First Layer Calibration tests for a whole bunch of different settings. I wondered what would happen with squish=0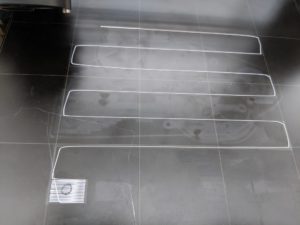 I marked the patch with the squishing factor.
The PLA hardly stuck to the bed, and so when the hot end changed direction it would pull up the recently deposited PLA and drag it to the new position. The patch was clearly inadequate. Well at least that all makes sense.

Squish=1.5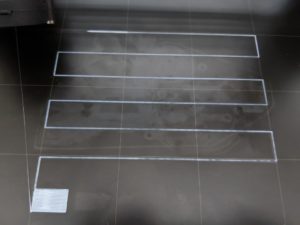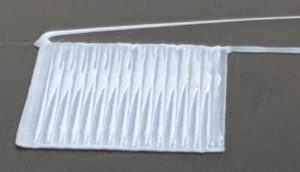 Notice how the PLA has become almost transparent in the zig-zag pattern. It was pretty hard to remove too. So I think this can be called "well attached", but perhaps a little too attached?
Other squish factors
I looked end on at patches with different squish factors.

None of them looked like their diagram.

So then I looked at the faces of the patches.

And their example…
Ability to print right angles cleanly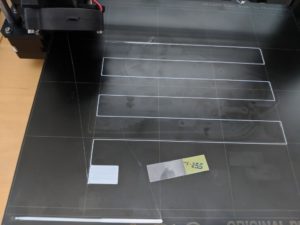 -1.255 is OK, but the corners are certainly rounded off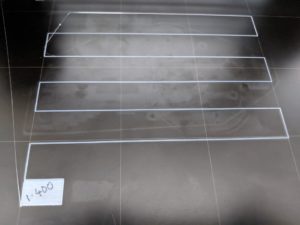 -1.4 produced decent corners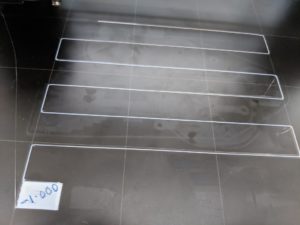 -1.000 produces rounded corners.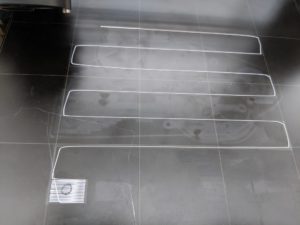 0.000 is a disaster as I'd expect
And the winner is:
Well since I have to choose, I'd say the appearance of 1.38 is the best.
But the first layer

still

doesn't stick all the time.
Acetone rocks
So I cleaned the sheet with acetone as they suggest. It looked quite uniform afterwards, so I think I did manage to remove some residue.
Next I printed the most recalcitrant object. with my 1.38 number.
And this time it stuck. I'm not saying the result looks good!